Ask the experts
Here is a selection of Q&As from Your Devon and Cornwall Wedding magazine. If you would like your question answered by our experts, please email it to editor@yourdevoncornwall.wedding.
To view more Q&A's on a different topic, please select one from the list below.
Hot topic: Music and unusual venues
Our regional experts talk wedding music and unusual venue choices
---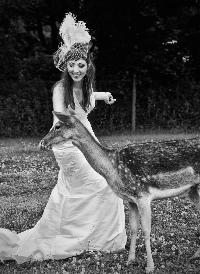 Animalistic
Q. We want to marry in a quirky venue that will surprise our guests and that's different to other weddings we've visited. Any ideas?
A. Abi Neal-Smith says: What could be a more magical backdrop for your wedding than the rolling hills of Dartmoor with a few extra guests? The venue hire at Dartmoor Zoo includes zoo admission to keep your loved ones entertained throughout the day with the exciting variety of animal residents to see.

Why not seize the opportunity and book an animal experience for after the ceremony for a wedding photo like no other? There are a choice of exclusive couple experiences, as well as activities that your entire wedding party can enjoy including meeting with the zoo team and hearing about their work in conservation and research. They will also cater to your specific needs, with flexible packages including a buffet, barbecues and the more traditional sit down, three-course wedding breakfast. There's a variety of dessert options on offer and the team love coming up with bespoke ideas based on a couple's theme.

Whilst being a quirky venue, it offers beautiful, traditional touches with the Ceremony Room featuring the original fireplace and wood flooring. There's areas ideal for large groups attending a summer or winter celebration including a marquee in the heart of the zoo surrounded by lush green vegetation and the animal enclosures.
---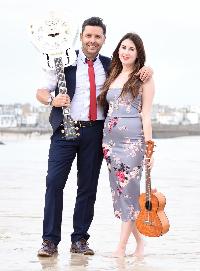 Music to your ears
Q. We want to entertain our guests with some chilled, relaxed music at our festival-style wedding in a tipi. What do you suggest?
A. Jenna Bailey & Steve Harris says: A mixture of acoustic modern and classic hits would suit a wedding in a tipi perfectly to help create a relaxed ambience. From the modern melodies of Taylor Swift to the much-loved classics of Fleetwood Mac, combining these would be ideal for all ages.

Acoustic music sits well in this type of celebration because you can easily adjust the tone, depending on the vibe of the day, and it won't appear overpowering. When you're performing music that guests can listen to whilst mingling, eating and chatting, it makes them feel more relaxed.

As part of our package deals, we offer the bride and groom the opportunity to select five or six of their favourite songs that they would love to hear from our carefully crafted set list. We then create a tailored list just for them, based on their suggestions, to help personalise their special day.
---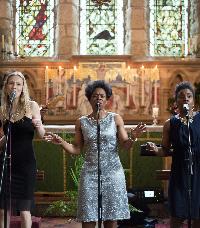 All you need is love
Q. We want to surprise our guests with a variety of music, what can you suggest?
A. Ley Adewole says: Gospel music is always uplifting, inspirational and makes a special occasion extraordinary. There's such an incredible choice of songs that are suitable for religious or civil ceremonies, many of which are from popular films such as Oh Happy Day from Sister Act, Say A Little Prayer from My Best Friend's Wedding, All You Need Is Love from Love Actually and other popular tracks like Your Love Keeps Lifting Me Higher and This Little Light Of Mine, to name just a few.

As we all saw at the recent wedding of Harry to Meghan, Duke and Duchess of Sussex, one of the highlights was the gospel choir. With such iconic, heartfelt songs sung in powerful voices and harmonies, wedding guests were really moved. We always encourage everyone to join in when we perform so that they really feel a part of it. This creates a truly joyous atmosphere like it should be.
---
Contact our experts...
Abi Neal-Smith
Wedding and events coordinator
Jenna Bailey & Steve Harris
Musicians
---